Excellent Performance and Rich History
IIEST, Shibpur (Earlier named "Bengal Engineering College") ranks 21A position in the revised NIRF-2018 among Engineering Institutes. It is the first college to become IIEST in 2014. However The College has a rich history. It is empowering the nation since 1856. Considering the year of establishment we are the third engineering college in India but considering the year of graduation we stands as the 2nd oldest Engineering College in India. We have 16 Departments and 8 schools. It has 300 Faculty Members and around 4000 students are instructed every year.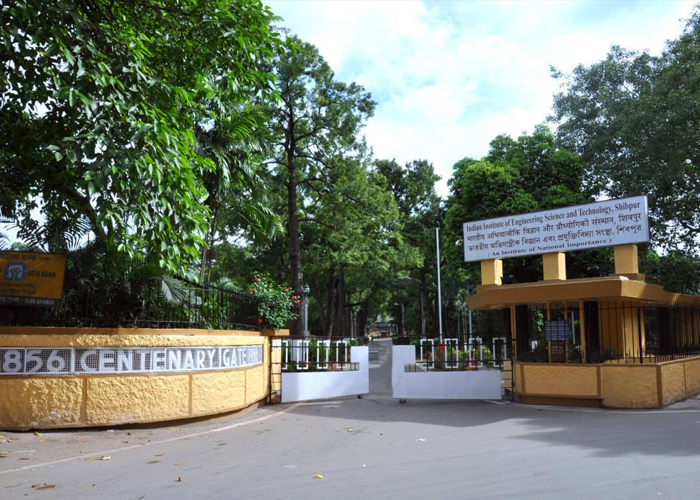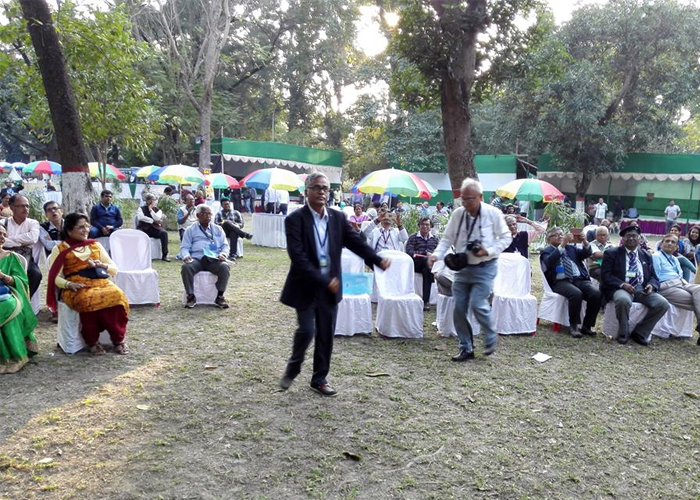 Long list of Highly Successful Alumni.
During it's almost 160 years of glorious existence the institute has produced brilliant engineers and technologists who have left their indelible mark over numerous engineering marvels across the entire globe. So whether it is internship or job or business connects IIEST Shibpur is the best place to connect with. Very soon we shall float the Alumni Management Portal to connect with all of them.
Amazing Urban Life
IIEST, Shibpur is situated in the City of Joy Kolkata. It is 20 min Taxi Distance from the Heart of the City Park Street and Howrah Railway Station and 5 min Distance from the 2nd Hoogly Bridge or the Vidyasagar Bridge. The 114-acre campus is located just across the bustling metropolis of Kolkata beside the River Hooghly.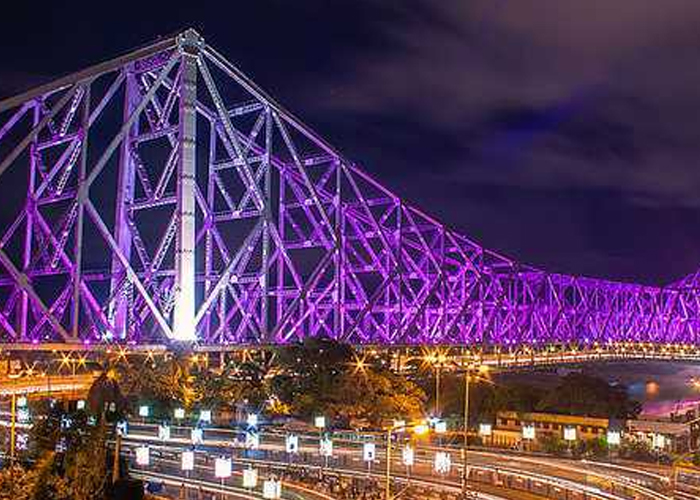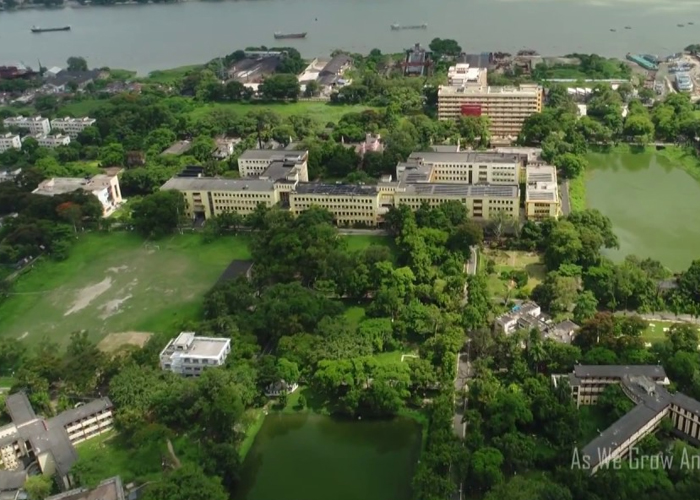 Green Campus with Awesome Waterbodies
The 114-acre campus of IIEST, Shibpur fits the description of an old Indian ashram with countless trees, green fields, birds, amazing lakes and beautiful gardens. In the green and serene campus, a virtual modern day tapovan, modernity lives side by side with heritage. It an ideal place to engaged in education and research activities with the pursuit of creating and disseminating knowledge for "A Greener and Smarter World". The campus has three large water bodies which add to its beautification. Of these, the Bidisha Lake has a connection to the River Ganges, and hence experiences the rise and fall of water level throught tides.
Wonderful Accommodation with Canteen Facilities
IIEST, Shibpur well known for its extensive residential facilities both for Boys and Girls. IIEST Shibpur is the few college in West Bengal to have such facility within the campus. The Hall Management Center manages the accommodation in the Hostels. Around 4000 students both boys and girls every year stays here. All hostels are with attached canteen for breakfast, dinner and lunch. Apart from the hostel canteens there are several other canteens around the campus. The institute also has a Guest House situated inside the Campus having 10 (Ten) Double-bedded A.C. Room and 2 (Two) Single-bedded A.C. Room. There is also an A.C. Lounge.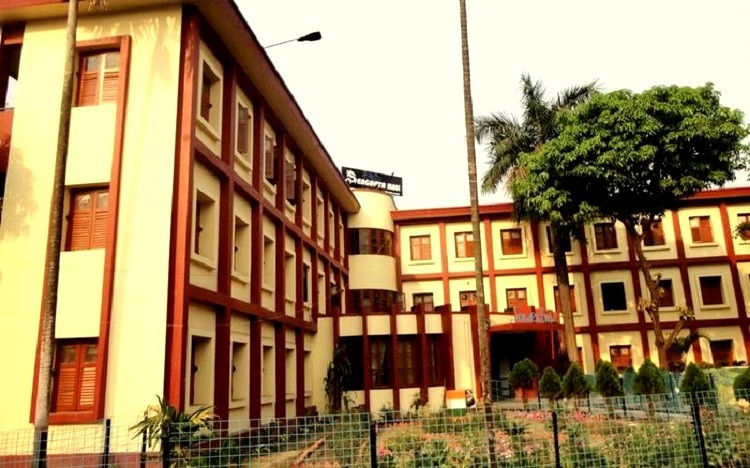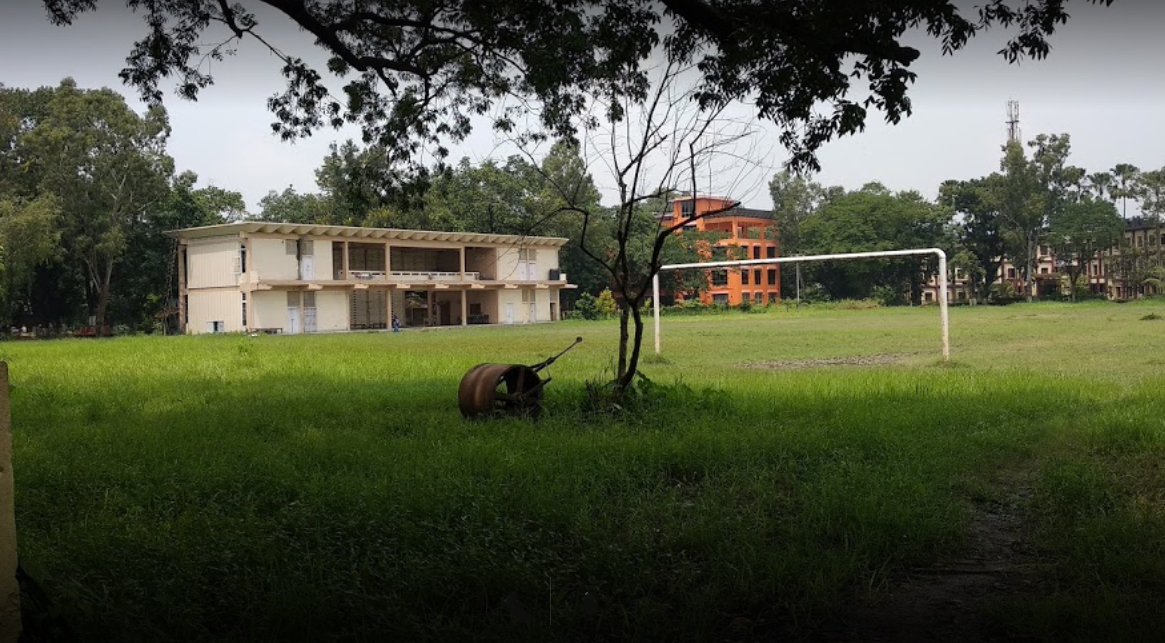 Facilities for Games and Sports
Sports Ground: There are two main sports grounds - named after the famous English stadiums - the Lords, and the Oval. Lords ground is for general purpose games and sports, and also serves as main venue for the Convocation Ceremony and the College Fest - REBECA. The Oval Ground is well-maintained and is used for Physical Training, Sports Meets, and inter and intra-college Cricket and Football matches. Basketball Court: The institute has a basketball court near the Hospital Building, opposite to Oval Ground. Basketball enthusiasts flock here in the evenings for friendly matches.
Swimming Pool and Gymnasium
Alumni Swimming Pool - The Alumni Swimming Pool is a wonderful gift from our alumni assocation, GAABESU, to the residents of the institute. It started operating from April 2013. Gymnasium - The centruy old heritage athletic club building houses the gymnasium. GAABESU, our alumni association, recently renovated the building, bought new equipments, and inaugurated the upgraded gymnasium in August 2014.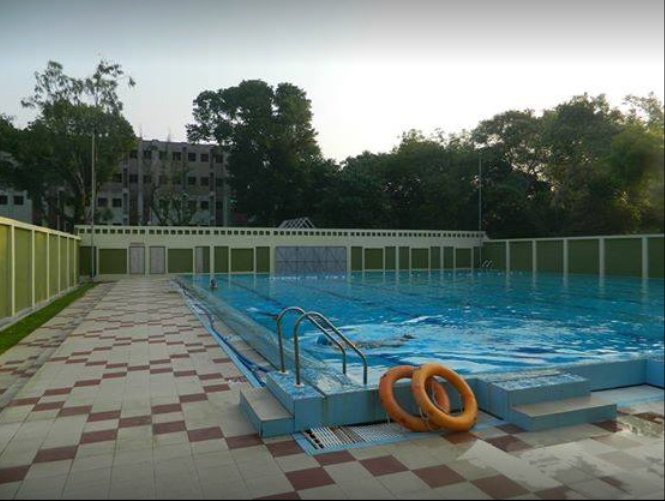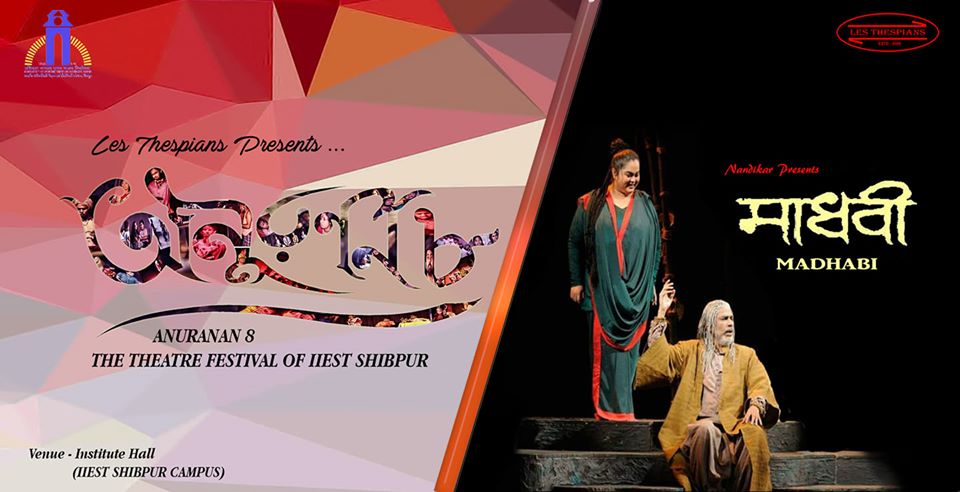 Cultural , Creative Expressions & Spiritual Development
Students' Amenities Centre - This is a common-room for students, just beside the Lords Ground. It serves multi purpose, and also houses the Drama Club of the institute. It was initiated with generous contribution from an alumnus of 1948 batch. Slater Hall - Students' Centre for Creative ExpressionsSlater Hall houses some of the clubs and societies of the institute, most notably the Music Club, the Debate Club, thr Photography Club and the Innovation Centre. Spiritual Development - The Vivekananda Youth Circle (for boys) and Sister Nivedita Study Circle (for girls) help in holistic personality development of the students. A meditation centre for students - PrasantaNeer (BABTECH Meditation Hall) – was designed, funded, and constructed in the year 2013 by an alumnus of 1974 batch.
Events and Festivals
REBECA : REBECA, short for REunion and Bengal Engineering College Annuals, is one of the iconic events of the institute, now heading for its 79th edition in 2017. The event is divided into four days. Classical Night: A treat for classical music connesiurs. BEings Night: The stage is set for BEings (current students) to rock the stage Kolkata Night: A night of Bengali music. Even if you don't know the language, you can still enjoy the night. Mumbai Night: The best night of it all. For this, nationally known performers are the star attraction, who are listed below. REBECA had the honor of hosting musicians/bands known across the nation.
Instruo : It is the largest techno - management fest of Kolkata , organised by IIEST Shibpur. ith lump some prizes worth more than 2 lakhs up for grabs, Major Events include: Robotic Challenges (RoboSoccer, Terminator, Automaton) , Coding Challenges (sCribble, dBUG) , Electrical Quiz (Electroquiz), Wired in etc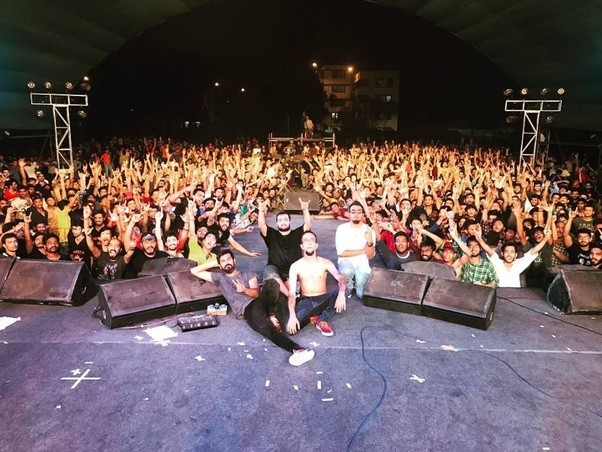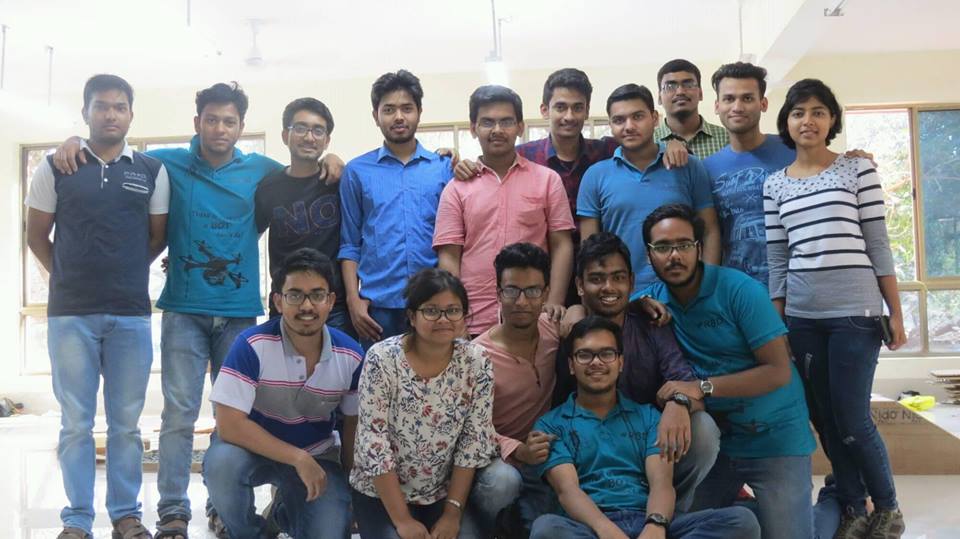 Clubs and Societies of interest
ROBODARSHAN, the Robotics Society of IIEST Shibpur, is one of the most active student societies helping in inculcating among students the scientific temper & zeal to show how robotics is closely related to our daily world and how they make our lives easier by "AUTOMATON". Thanks to the intelligent students who become active members of this club enabling smooth functioning by occupying key positions of responsibilities.
Le Thespians - the dramatic society of IIEST, Shibpur presents you with THE ANNUAL THEATRE FESTVAL, ANURANAN 2K18 with its 7th edition all set to go on stage. The reverse countdown has already started. So , IIESTians gearup for a 5 days display of some of the finest pieces of on stage drama that you will ever witness. Stay tuned for more updates !! Euphony- music club Reflexobeta-dance club Code IIEST- coding club Debsoc- debating club Litsoc - literary club ICCHE- Evening school for underprivileged children
Departmental Events
INITIUM , It is the National Mining Technological Festival of the Department of Mining Engineering, IIEST, Shibpur. Started back in 2012, INITIUM 2019 will be the 5th edition of this successful extravaganza to be held on January 18-19, 2019. We expect wide scale participation from the industry and academia. There are events like Industrial Problem Solving (IPS) and Paper Presentation by students. Seminar speakers will be from eminent industries - UDBHABANI , UDBHABANI, the annual technical fest of Department of Civil Engineering of Indian Institute of Engineering Science and Technology, Shibpur (Formerly BESU, Shibpur) is scheduled to be held on 15th, 16th, and 17th of February, 2019. UDBHABANI is the largest civil engineering tech fest of Kolkata. It includes all sorts of events categorized as Technical, Non – Technical and Generic Events. Technical workshops and guest lectures from eminent personalities are some of the major attractions of UDBHABANI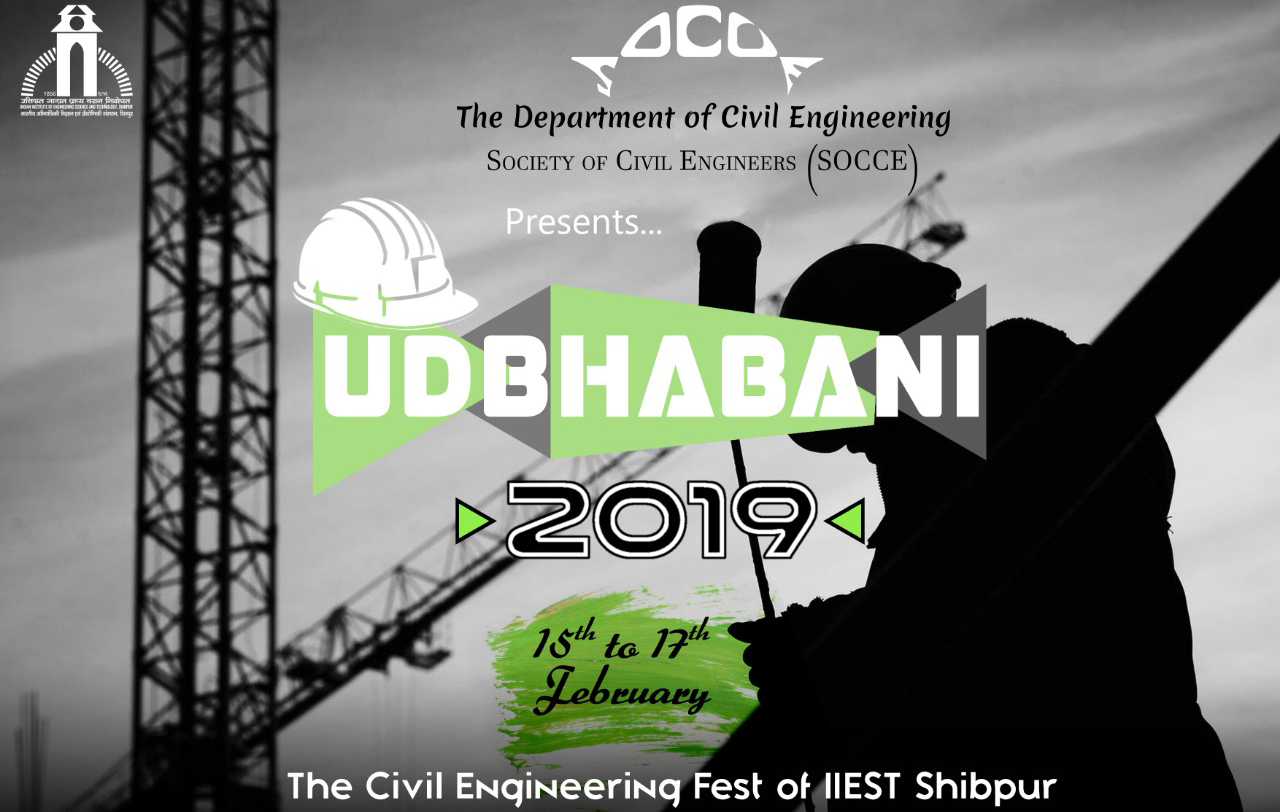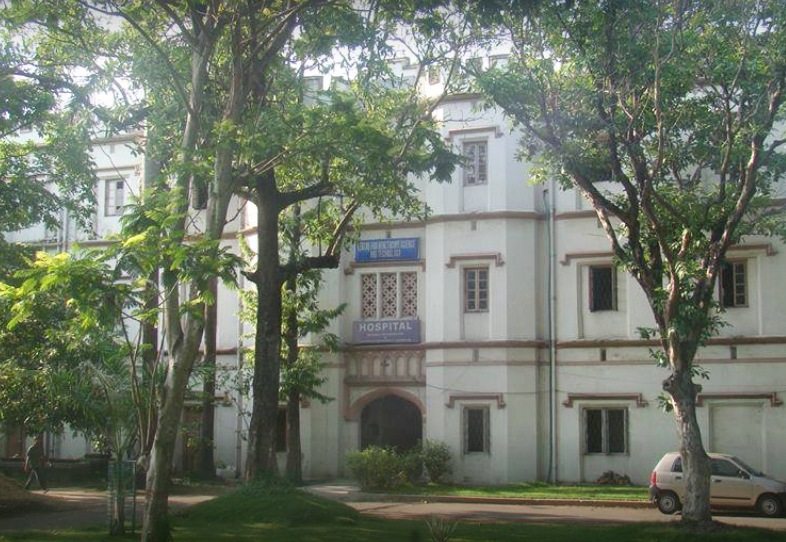 Health and Wellness
Institute Hospital - The Institute has a hospital to cater to the needs of the campus inmates with medical officers and other supporting staff. It provides 24 hours ambulance service. Besides, the hospital has an ID Ward to effectively isolate students suffering from infectious diseases such as chicken pox, mumps, measles etc. Outdoor treatment is available in two shifts: morning and afternoon except Sundays and holidays. Serious cases are generally transferred either to any city hospital or to the Students' Health Home, Kolkata, the institute having Universal Membership for the later. The institute hospital provides 24 hours ambulance service.
Campus Services
School The campus has school so children of the faculty members or PhD students can study here. Since the campus is already protected from intruders and so your children will be absolutely safe.
Banks and ATMS : The campus has bank within it, in the ground floor of the main administrative building. Apart from that it has 2 ATM near the main gate.
Medical Facilities : There is a hospital inside the campus for emergency. The institute hospital provides 24 hours ambulance service. Apart from this IIEST, Shibpur has tieup with Super Speciality Hospitals in the city.
Parking Facilities : IIEST Shibpur has huge campus there are a lot of free space, trees and lakes so ie can accomodate any number of parking for students, faculty members, staffs as well as visitors.
Residential Facilities : There are enough residential facilities for the Faculty Members and Administrative officers.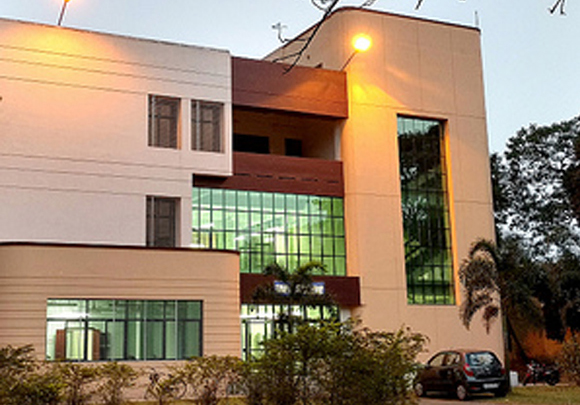 Academic and Research Facilities
IIEST, Shibpur recognized as an Institute of National Importance under MHRD by the Government of India along with IITs and NITs. It ranks 21A position in India. We have excellent Research and Academic facilities including State of Art Laboratories, impecable research insruments, beside The Central Research Facilities,excellent teachers, perfect classrooms, amazing national and international exposure and last but not the least perfect timely organized academic events in this 162 years old institute. Central Library : The area of the library is 3,000 square meters. The collection of books is about 158,000 and 41,000 bound volumes of journals, and a collection of documents, such as patents, standards, technical reports and pamphlets. The library has old and rare books and journals of the nineteenth century.
Social and Cultural Events
IIEST, Shibpur observes all national holidays and host the Indian National Flags. We observer Independence day, republic day and other Red Letter days like birthday of Mahatma Gandhi, Subhas Chandra Bose, Rabindra Nath Tagore. We also Observe International Yoga Day to enchourage the students to do Yoga for a healthy Body and Mind. In Web World also we have pages in Facebook, Linkedin and YouTube channel to communucate with people from different part of the World. Students of this institute organize many fests , clubs, entrepreneurship activities, Dramma, Play, Recitation etc and invite students of other colleges.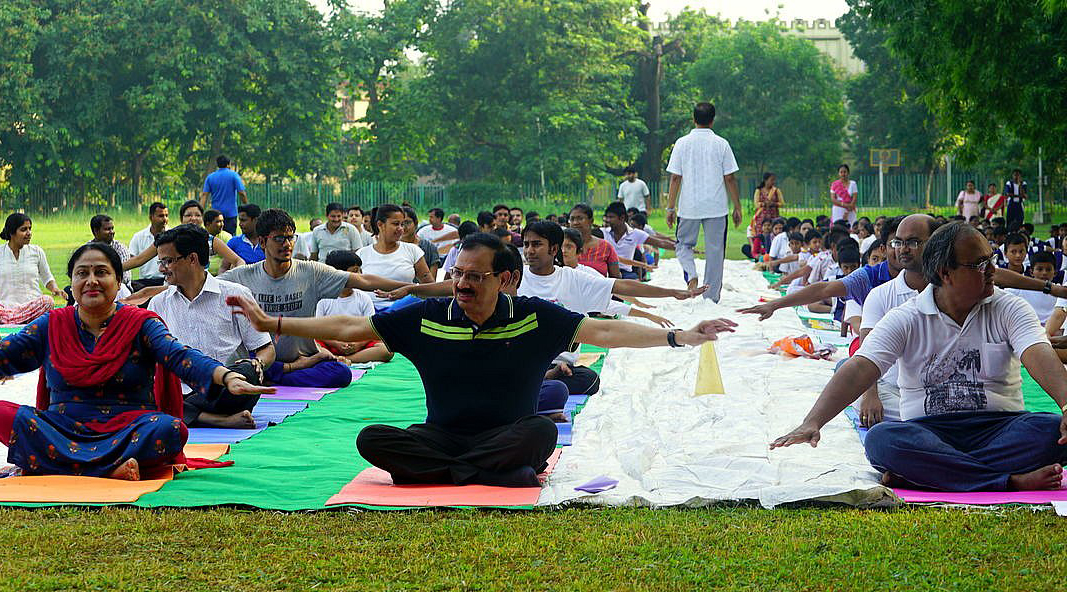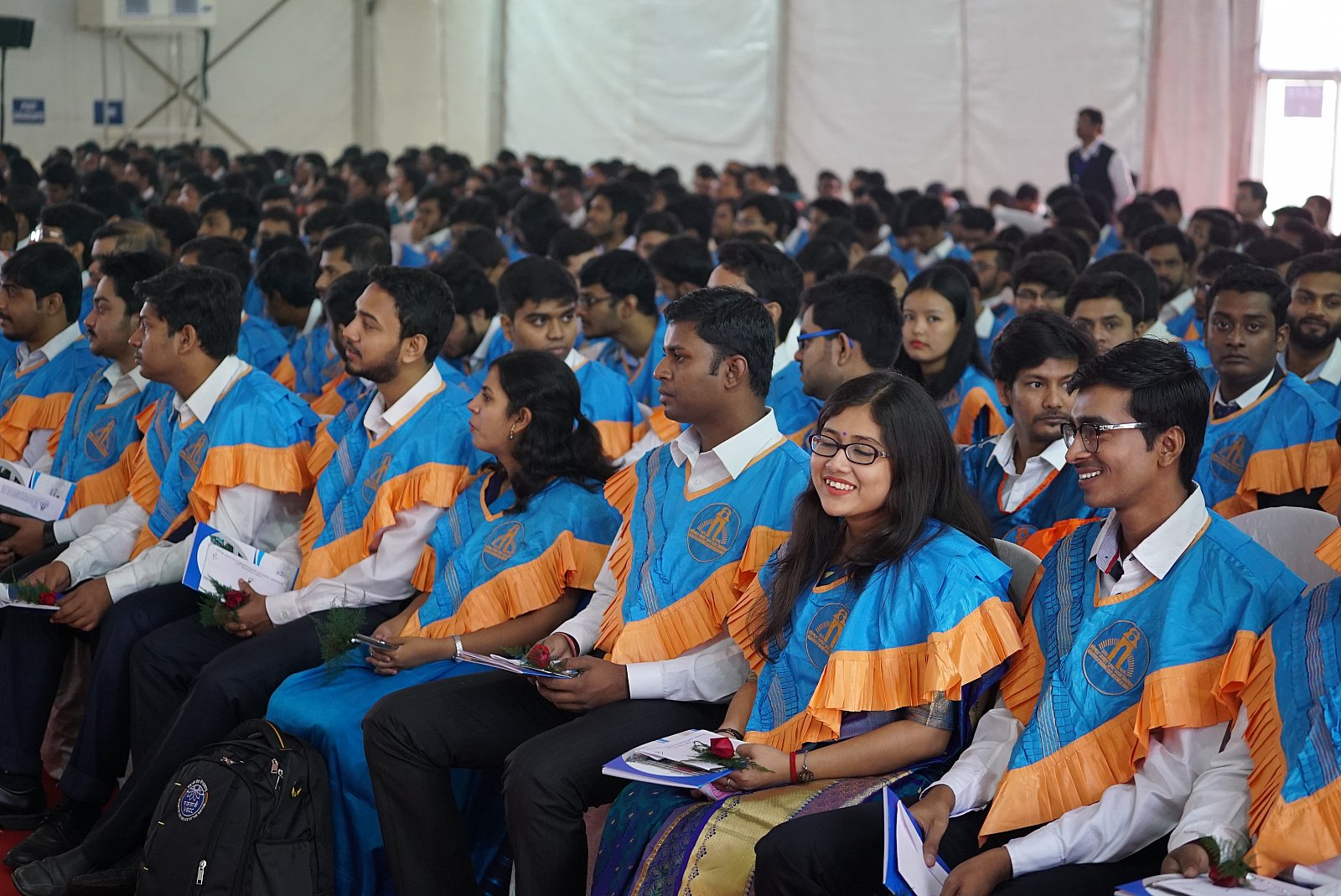 Placement and Internships
IIEST, Shibpur students are always hot cake for the Corporates as they are always game changers there, the true secret is because we focus in all round development of the students. Training and Placement of the Institute was rechristened as Department of Human Resource Department and is headed by one Professor, staffs and a Placement Adviser. Apart from Jobs and internships we organize Vacational / Summer Training for the students. We help studens in Grooming up ( Personality/Soft-Skill/ Performance Effectiveness ) Programme, Career Counseling, Remedial Training for students, Preparatory programme for competitive exams & other educational options abroad, Entrepreneurship Development, Innovation & IPR awareness and facilitation. IIEST Shibpur records almost 100% jobs for their students.
Created: 23 November 2019